---
How to Recover Saved Passwords in FTP Voyager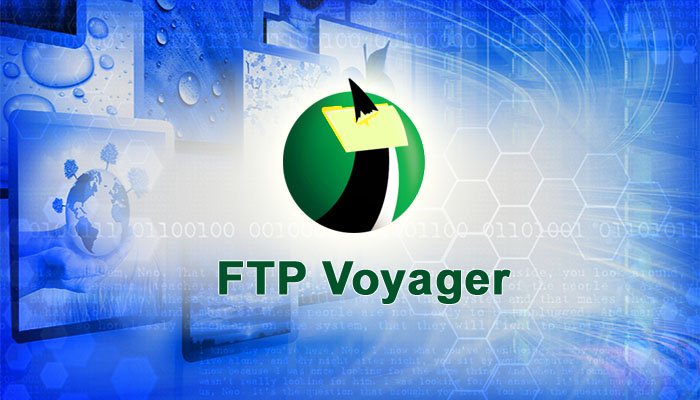 This research article exposes the password secrets of FTP Voyager – one of the popular FTP clients. It shows all interesting details including where all your FTP passwords are stored, how it is stored and how to recover it automatically.
FTP Voyager Password Secrets
FTP Voyager stores all your FTP login passwords in the  following folder
[Windows Vista/7/8/10]
C:\Users\[user_name]\AppData\Roaming\RhinoSoft\FTP Voyager\

[Windows XP/2003] 
C:\Documents and Settings\[user_name]\Application Data\RhinoSoft\FTP Voyager\

Older version of FTP Voyager used file called "FTPVoyager.ftp". It encrypted FTP password using custom TEA algorithm with magic string "VictoriaPeterson".
Newer version of FTP Voyager uses file name "FTPVoyager.Archive" to store list of all FTP site connection details.
Here is the sample for one of the FTP site,
ProfileName
1
1
Val
ftp.xenarmor.com
<<- ProfileName
CRhinoStringAttr
Site
1
1
Val
ftp.xenarmor.com
<<- Site
CRhinoStringAttr
UserID
1
1
Val
xenuser
<<- UserID
CRhinoEncStringAttr
Password
1
1
Val
_2e5d46c8b1bef8e6814e458cdadea9bf2bc2ceffd850015ee9c6541eb3d5c530
<<- Password

Here "Site", "UserID" & "Password" fields refer to FTP server, username & encrypted password respectively.
New version of FTP Voyager encrypts the FTP password using custom TEA algorithm using magic string "VictorianosreteP"
How to Recover FTP Voyager Passwords Automatically
Here is simple way to recover all your FTP Voyager passwords without worrying about where it is stored and how to decrypt it.
You can use our Asterisk Password Recovery Pro software to instantly & easily recover all your saved FTP login passwords from FTP Voyager as shown in video below,
Here are the simple steps to recover all your saved passwords,
Step 1:

Launch FTP Voyager on your PC and open FTP site manager from menu (Browser->Site Profiles)

Step 2:

Now select the FTP Site and you will see FTP username/password (*****) details

Step 3:

Now launch Asterisk Password Pro & use Automatic or Manual recovery to see the password behind asterisks (****) as shown below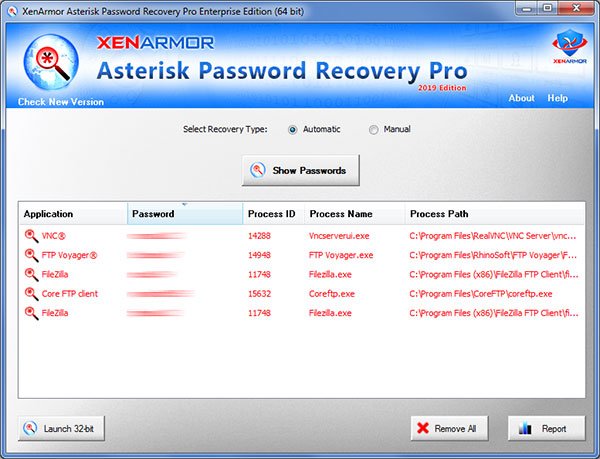 It can also recover passwords from over 50+ Windows apps including top FTP clients
For more details, please refer to Online User Guide
Hope this article has helped you to understand password secrets of FTP Voyager. Please comment below on what do you think or if you have any queries.
Recommended Posts
November 16, 2019
November 16, 2019